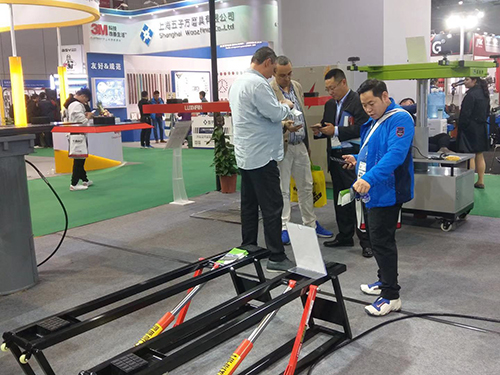 For our Quick Lift manufacturers, it is necessary to pay attention to the complete derusting of the Portable Quick Lift on the pole, the shelf, and the underframe.
In this respect, the rust removal method is mechanical rust removal and manual rust removal using a rust remover, and the use of the rust remover utilizes a chemical principle, the method is fast and the rust removal efficiency is high. However, relatively speaking, the rust remover is used. For the iron plate bracket to remove rust, the cost is higher. Mechanical descaling is a very common method for large steel structures such as steel plates and steel. The derusting speed is fast and fast, the effect is good, and the relative cost of derusting is relatively low. At the same time of derusting, the surface burrs and debris can be eliminated, and the surface has a certain beautification effect. The controllability is high. The staff will do this work with care and patience to ensure that the next rust removal work can be done better.
No matter how the paint can't stand the long-term baptism, the effect of the paint is to protect the quality of the steel plate inside the Portable Quick Lift Car Lift and reduce the degree of corrosion. It is also a protective measure to extend the service life of the device. Portable Quick Lift's painting is about three times, depending on the material, the climate of the customer's location, and so on. To achieve better results.